I guess I'd better get my June favs out there before it's July. Sometimes I wish I could just freeze time (in popsicle form - it's going to be hotter than blazes this weekend. I am looking for every opportunity for something icy). Here are some of my favs from June!
New Tunes
This is beyond fabulous. Like cry-your-eyes-out beautiful. I'm trying to listen to more classical music. This fits the bill rather well.
Photo Cred: Amazon
Comfy Shirt
I love that this goes with everything. And the ironing stars must have aligned because I can take it straight out of the washer and wear it without resorting to my least favorite chore (ironing, in case you couldn't guess). Actually ironing and unloading the dishwasher are tied for Amy's Least Favorite Chore category. They'll have to duke it out while I'm out and about avoiding both chores.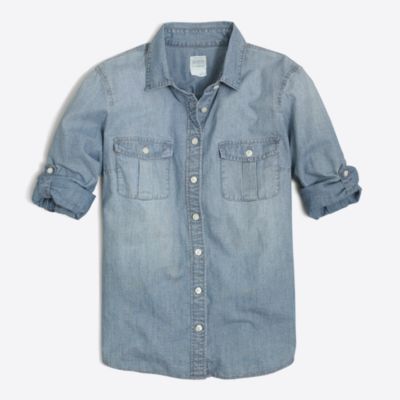 Photo Cred: JCrew Factory
Summer Fruit!
I picked up some peaches from Trader Joe's and they are so yummy. I'm having major withdrawals from my amazing CSA I was a part of last year that is no more. What? No more basket of produce waiting for me every Monday? Lame. Seriously, though. These peaches are stealing the show with a dollop of Greek yogurt and granola.
Photo Cred: Trader Joe's
Wild Sweet Orange Iced Tea
I've sort of been failing in the cooking/menu planning department. This
could
be related to me gallivanting down to California for 48 hour stints mere weeks apart. Totally worth it. However, I am winning at my Wild Sweet Orange iced tea concoction. I just brew a cup of this goodness, then add a few drops of liquid stevia and pour over ice (we have a pebble ice machine at work and I am hooked). So refreshing and it's helping me break my coffee habit.
Photo Cred; Starbucks
If you are on the West Coast - stay cool my friends. I'm still debating ice blocks or wet towels over my window fan.
Cheerily,
Amy